Glass Bottles
Case 01: Glass Bottles
Self production
2014-
How many types of shapes have been drawn? How many glass colors have been made? How many bottles are produced every day? How many bottles are consumed every day?
The bottles were born to be used continuously to contain and transport liquids.
Nowadays they are often used as disposable objects and thrown when they are emptied.
In their simple essence they retain their original, extraordinary beauty.
The intent with this work is to restore a lasting, endless life to these everyday objects, working on their surface, removing the gloss of everyday use and covering them with a timeless patina.
From craftsmanship work emerges a new material of glass, as surfaces of stones just split into quarry. Each object becomes a unique element through the sensitivity of manual work.
Textured surfaces define blurry contours, details of their use are blunted and minimized and objects appear in their uniqueness as design pieces for a single collection.
This title comes from the image that is created of these bottles in a bright environment, in which these compositions of objects become metaphysical paintings in which the colors are whitened and the objects lose their defined contours.
Someone said that these objects belong to the landscapes of Giorgio Morandi of the "still life".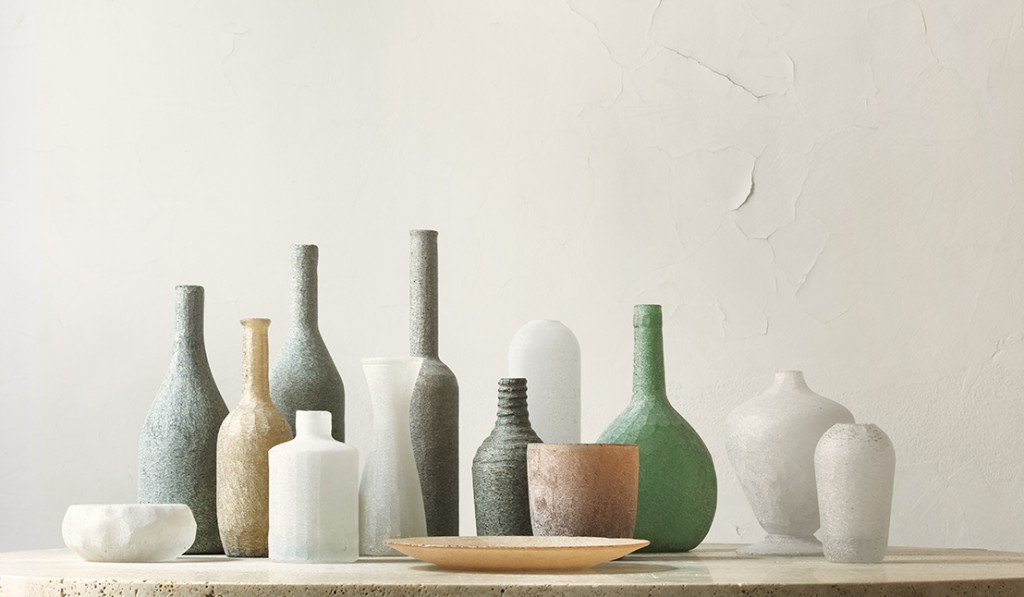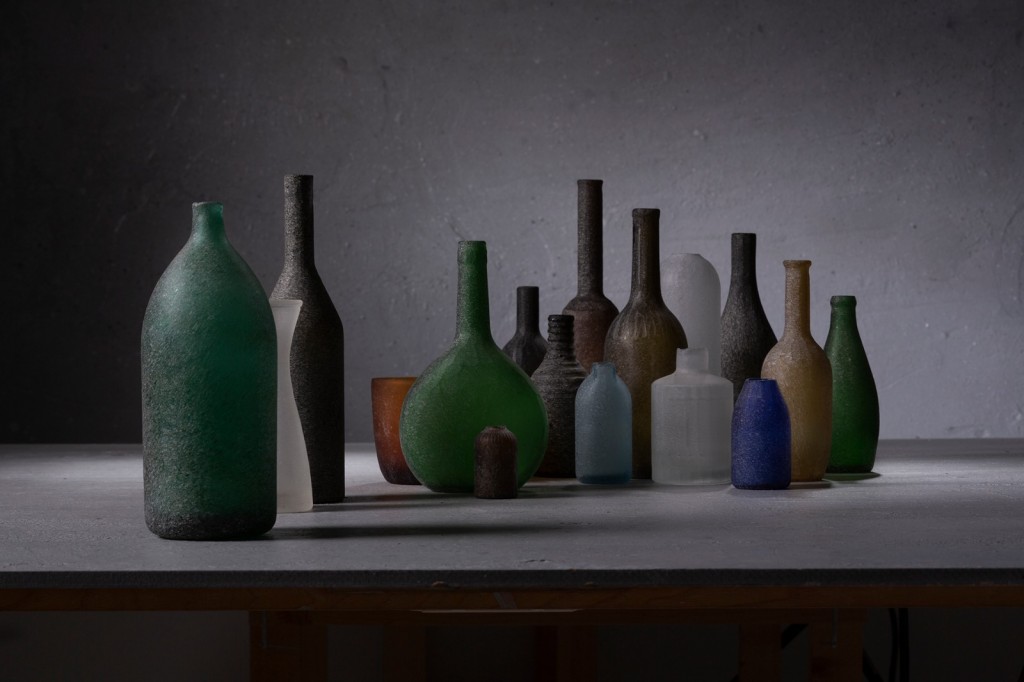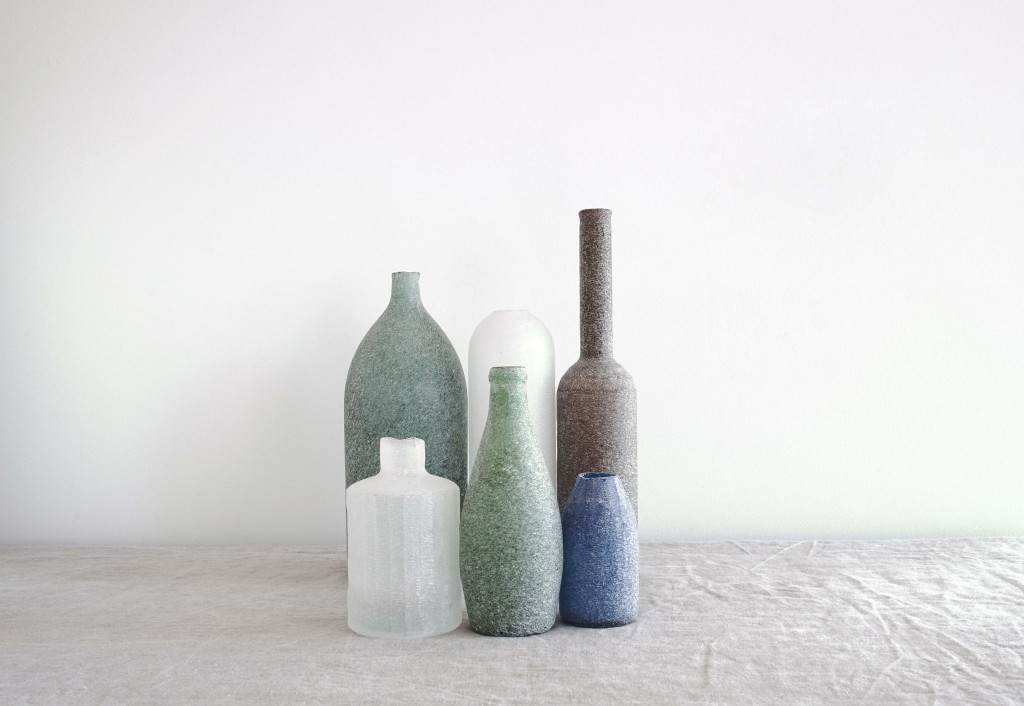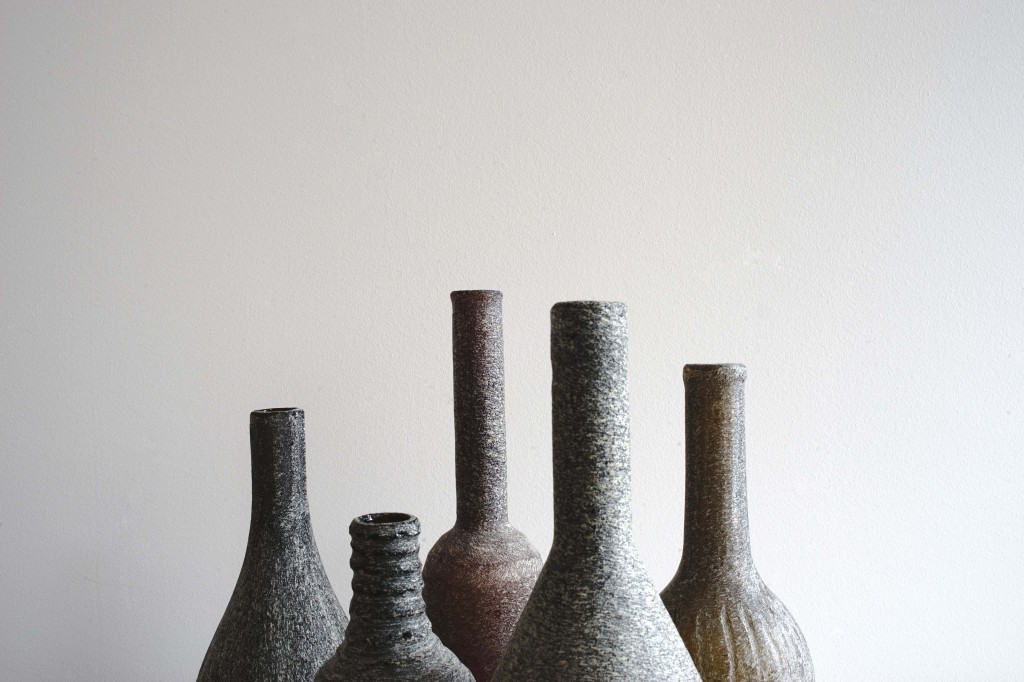 Images by  Alberto Strada ( 1 ), Alberto Prise ( 2 ), Tsukasa Goto ( 3,4 )